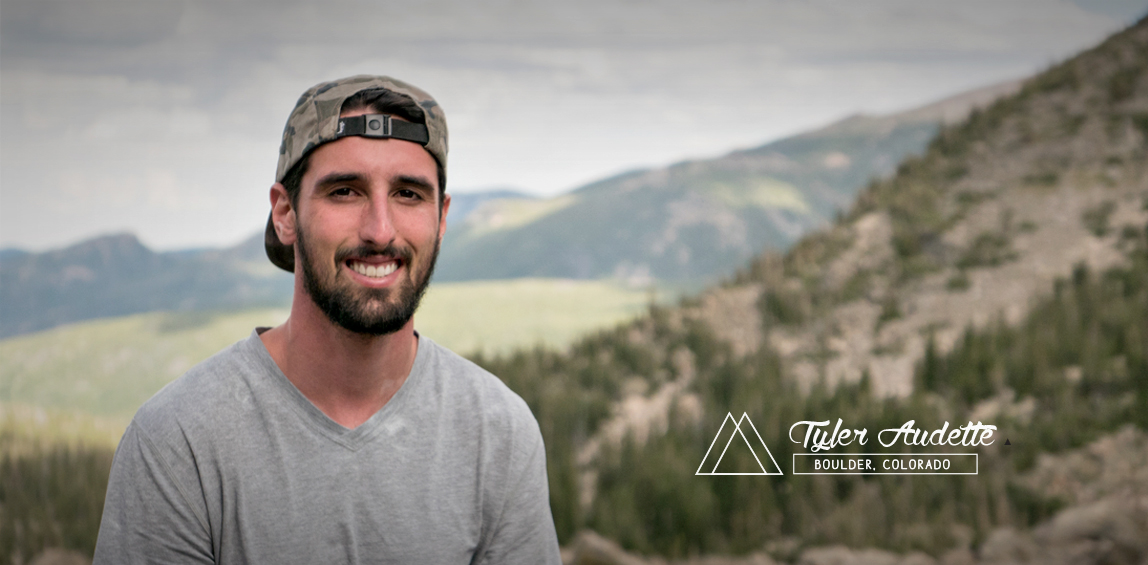 TYLER AUDETTE
Birthday: 05/21/90
Hometown: Fall River, MA
Current town: Boulder, CO
Instagram: @tyleraudette
Why did you get into climbing?
I moved to Mammoth Lakes, CA after graduating college to go skiing. Dealing with a severe lack of snow and abundance of ski injuries I found myself spending way more time climbing in Bishop. I instantly fell in love with the simplicity of climbing and the amazing places it has taken me.
What style of climbing do you specialize in?
I mostly boulder and sport climb but I'll do a trad route here and there.
Where is your favorite place to climb?
Rodellar, Spain. Tufas are way to much fun!
Tell us about a memorable climb you have done:
My most memorable climb is probably Aurora, in the Owen's River Gorge. The route doesn't have the best reputation as it has some chipped holds and is a little chossy at the bottom but I really didn't care as the movement on the upper headwall is amazing. I had been climbing for a little over a year and that was definitely my first real attempt at projecting a route and took what seemed like forever to finish up, I probably would have never even thought to try it if a friend of mine hadn't been working on it at the time. That climb opened my eyes to hard climbing and the process that goes into sending something at your limit.
Favorite thing about STATIC's climbing bags?
I can actually fit my whole hand in them!
...