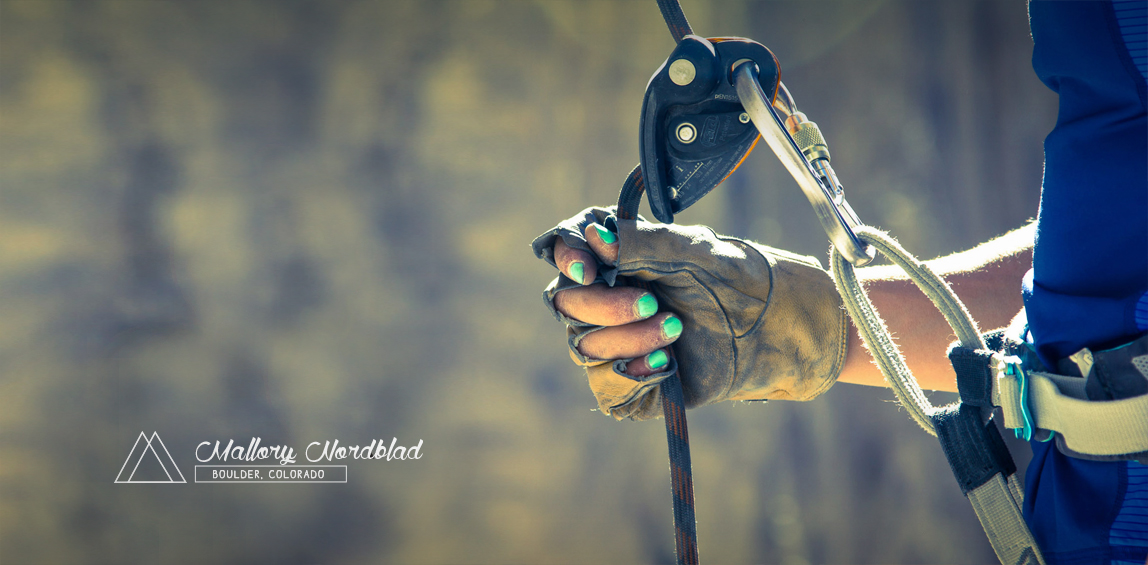 Mallory Nordblad
Birthday: 08/20/90
Hometown: Claremont, CA
Current town: Boulder, CO
Instagram: @mallloryjoy
Who are your favorite climbers?
Nina Williams and Angie Paine.
Favorite hobbies outside of climbing:
Snowboarding, water skiing, drinking coffee, and traveling.
Something unique about you:
I've completed in three world championships in water ski racing.
Why did you get into climbing?
The physical and mental challenges of climbing got me hooked, but climbing means so much more to me now. It enables me to travel to beautiful remote places, meet like-minded people, build lifetime friendships, and lastly it has motivated me to maintain a healthy active lifestyle.
What style of climbing do you specialize in?
Bouldering will probably always be my favorite type of climbing, however I have been enjoying sport climbing quite a bit lately. :)
Where is your favorite place to climb?
Eastern Sierras
Tell us about a memorable climb you have done:
Kielbasa 12c. This climb is sustained and powerful, I struggled to bolt-to-bolt this route my first couple times on it, so I was pretty psyched to piece it together after a few trips to Tensleep last summer.
Favorite thing about STATIC's climbing bags?
They are durable and made with care. The Pendleton bags are my favorite.